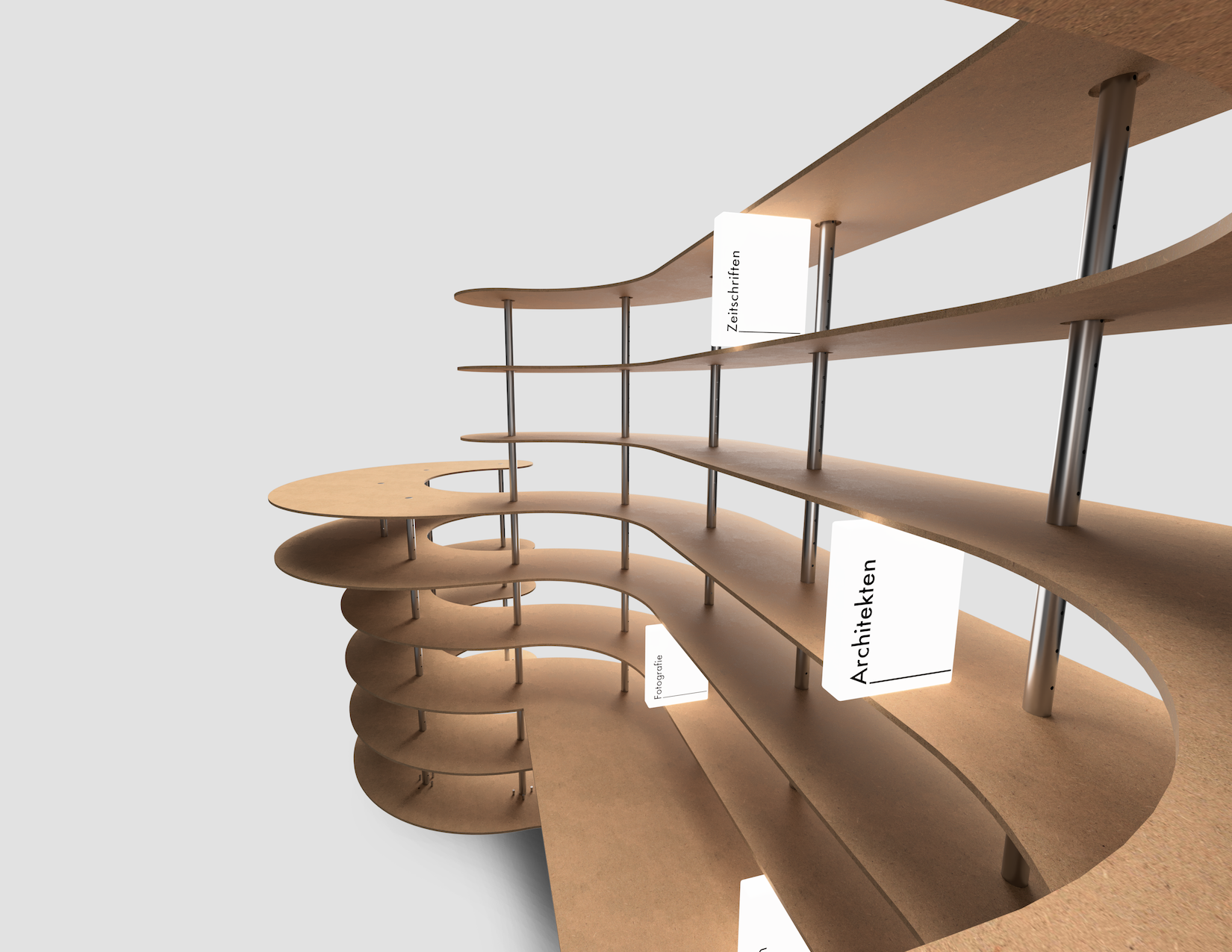 curb
In cooperation with k:o:studios and Agoa we created an individually configurable shelf and submitteted it to the Jovis Arts & Architecture Pop-up competition.
» k:o:studios «
The the shelf system "CURB" allows for a space to read, to talk and to browse trough the books offered. Inspired by the curb of serpentine roads you can't see what's coming after the next curve and might surprised with a new favorite book.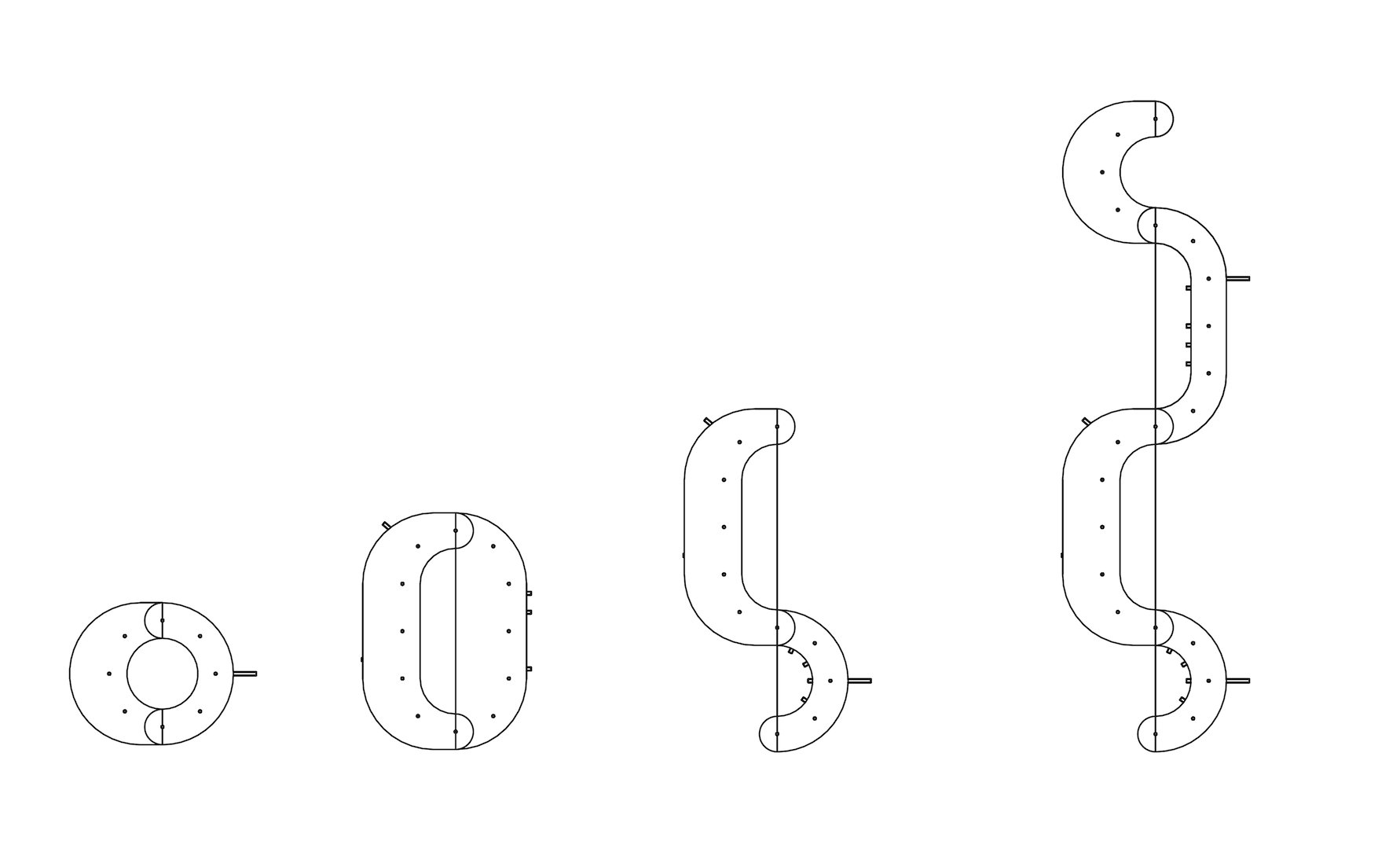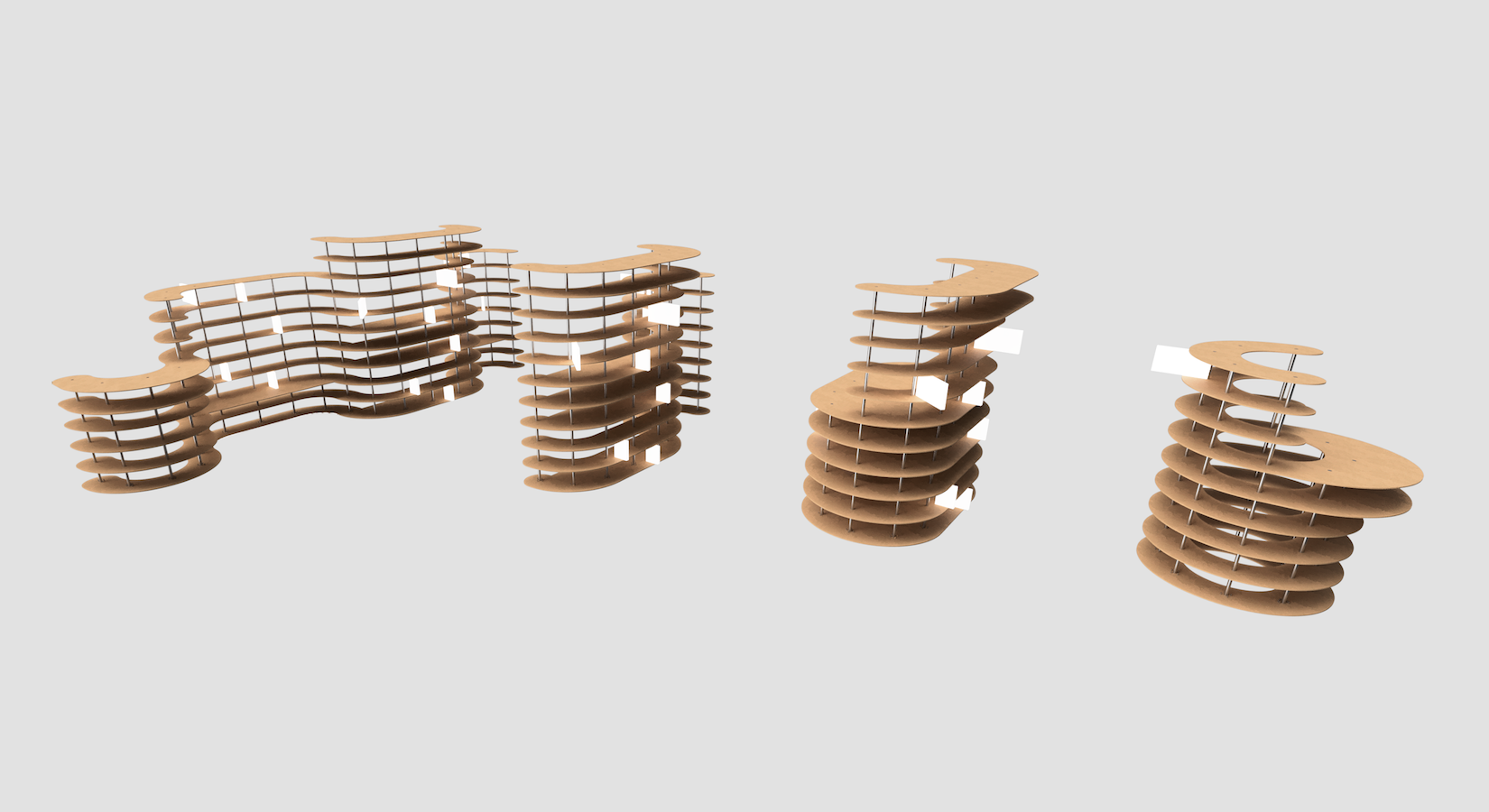 The shelf system consists of individual elements that can be plugged together individually according to the size of the structure needed. The boards, as well as the connecting poles, allow a large number of setups while still using the same elements. The rounded plates can be set up as symmetrical or asymmetrical structures. Not only can you individually adapt your ground plan, but also the space in between the boards. The shelves can be adjusted without tools and new boards can easily be added to the shelf. The only tool used for assembly and disassembly is a wrench to secure the base of the shelf.
By combining the symmetrical components, an alternation of concave and convex lines takes place. Depending on the arrangement, semi-enclosed rooms and columns can be created. The basic form is a semicircle creating the symmetrical or asymmetrical shelves. Additional boards create surfaces for seating, tabletops, storage space or deeper shelves. These have the same cut outs and can replace the normal boards.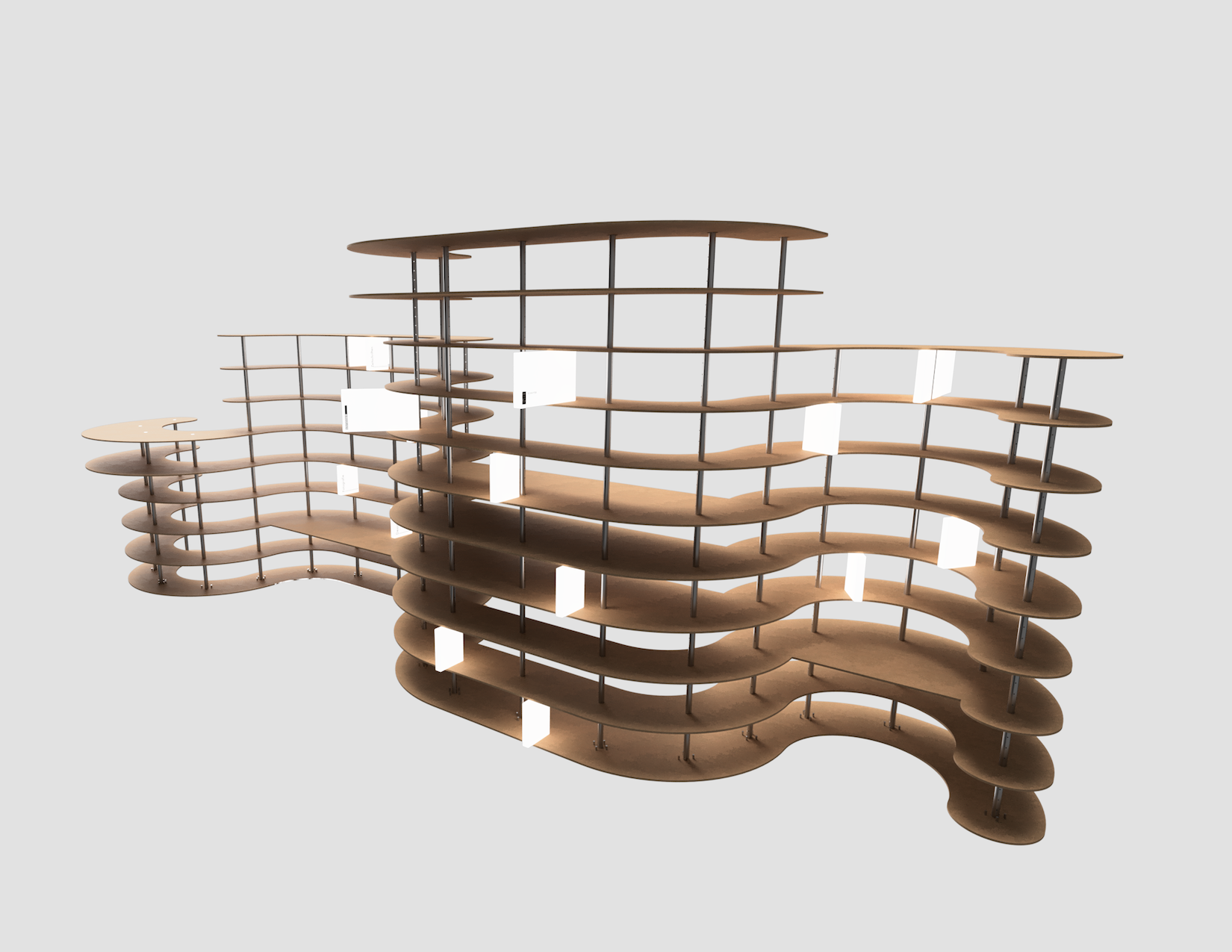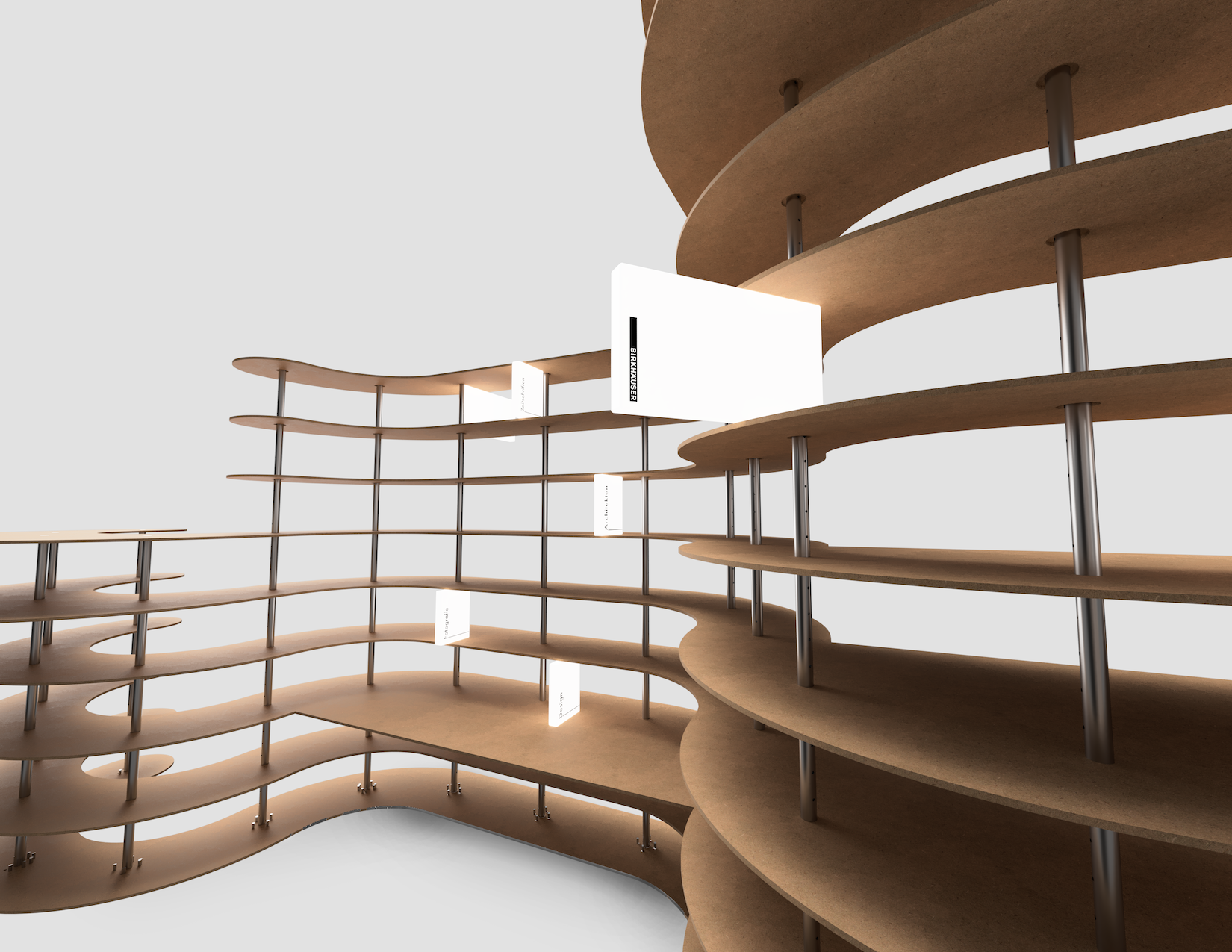 In order to allow for the Books to be sorted glowing labelled cuboids can be added to the shelf. They break up the fl ow of the shelf and catch the eye. They are powered by a small batterie and placed as needed.
The serpentine arches arranged on top of each other give the surface a dynamic effect and reflect the versatility of the system. Whether the setup is symmetrical or asymmetrical, freestanding or against a wall, the overall appearance is maintained. The boards and poles can be easily placed on top of each other and secured in place. The only tool required is a wrench to secure the poles to the base of the shelf. No other tools are required for assembly and disassembly. The weight of the boards allows for an easy assembly.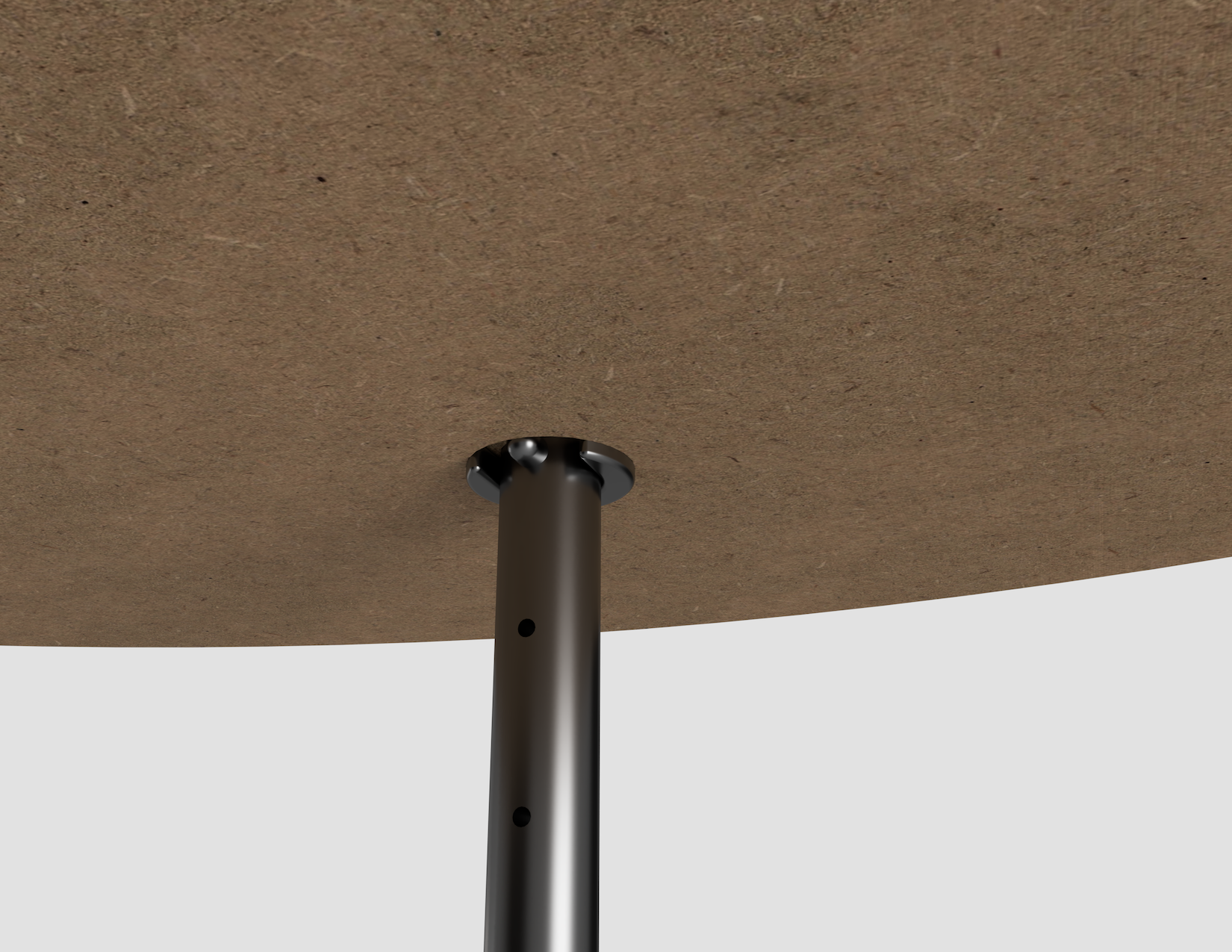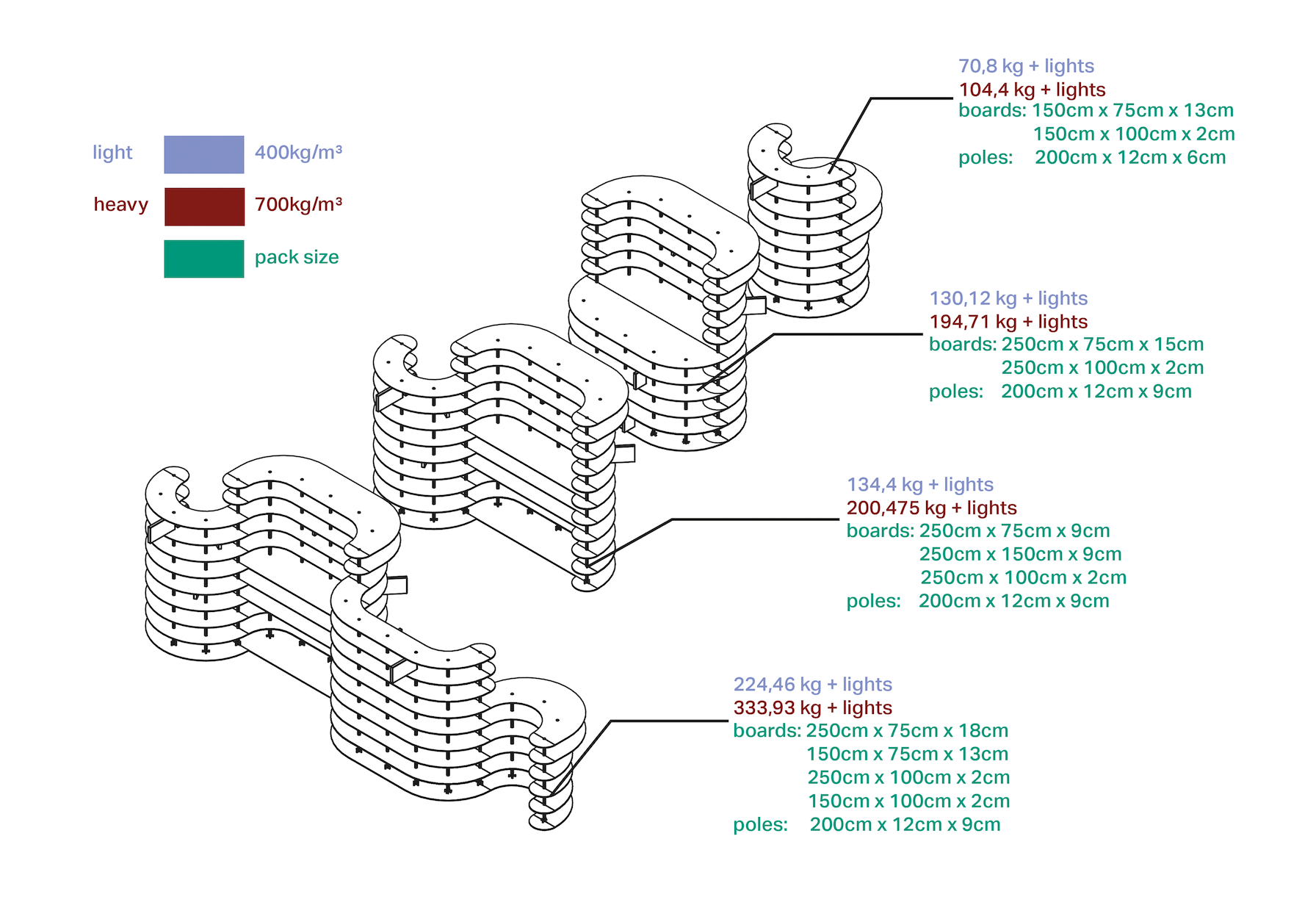 .