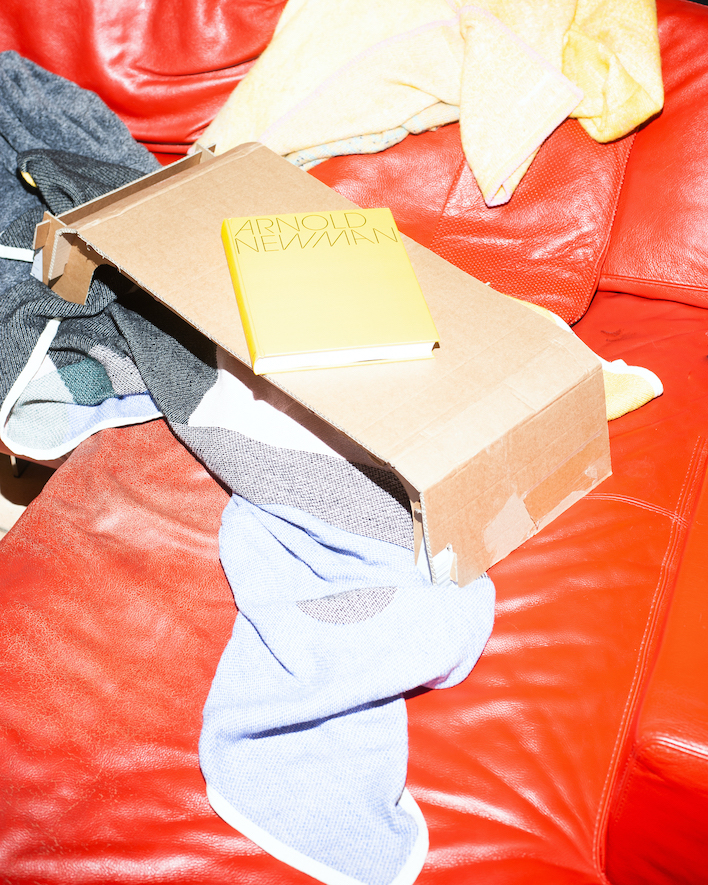 Since Corona keeps us locked in our own four walls, our homes become offices, schools, cafes, and hotels. They need to adapt and gain new purposes. To use spots in our homes in new ways, we created "planum".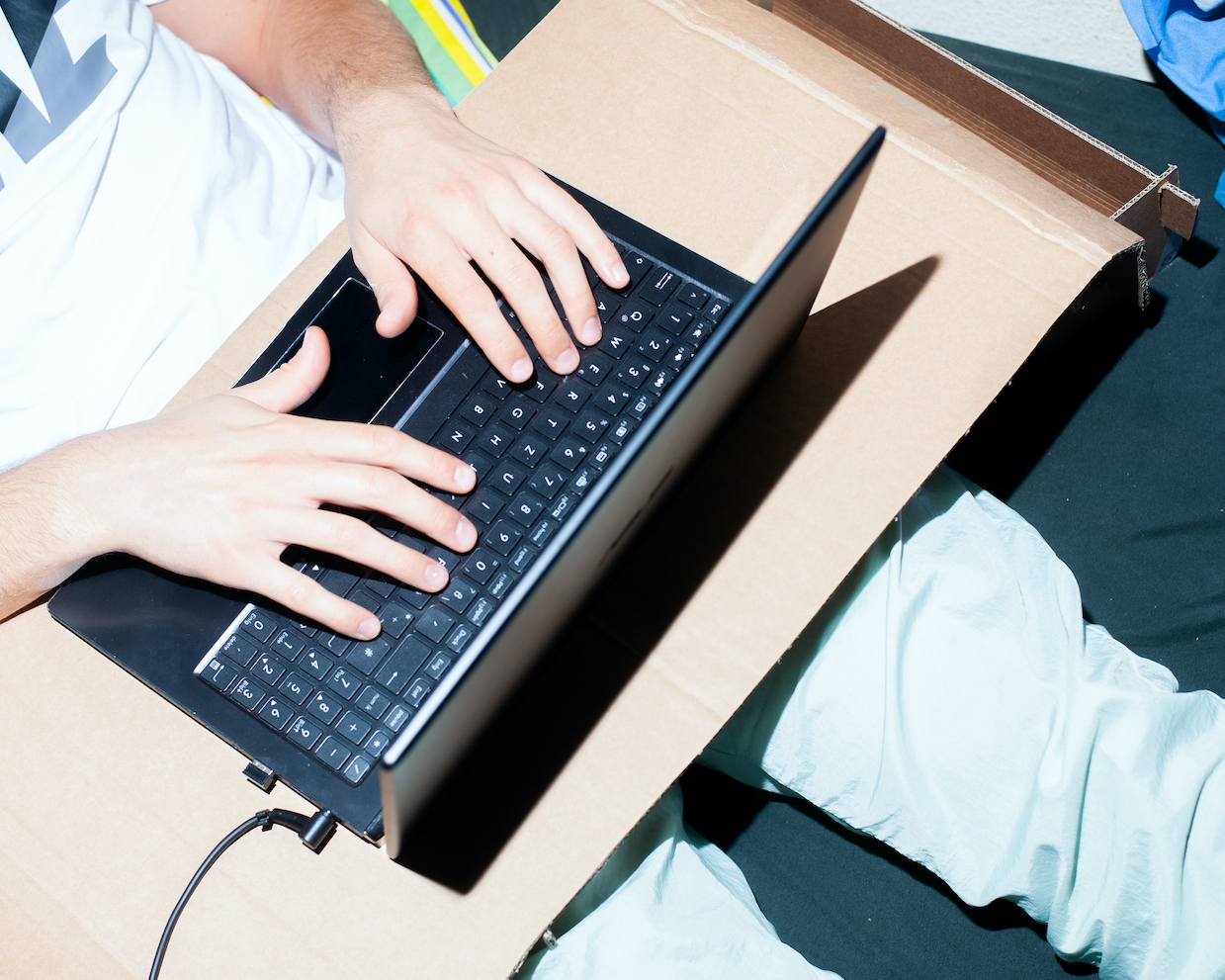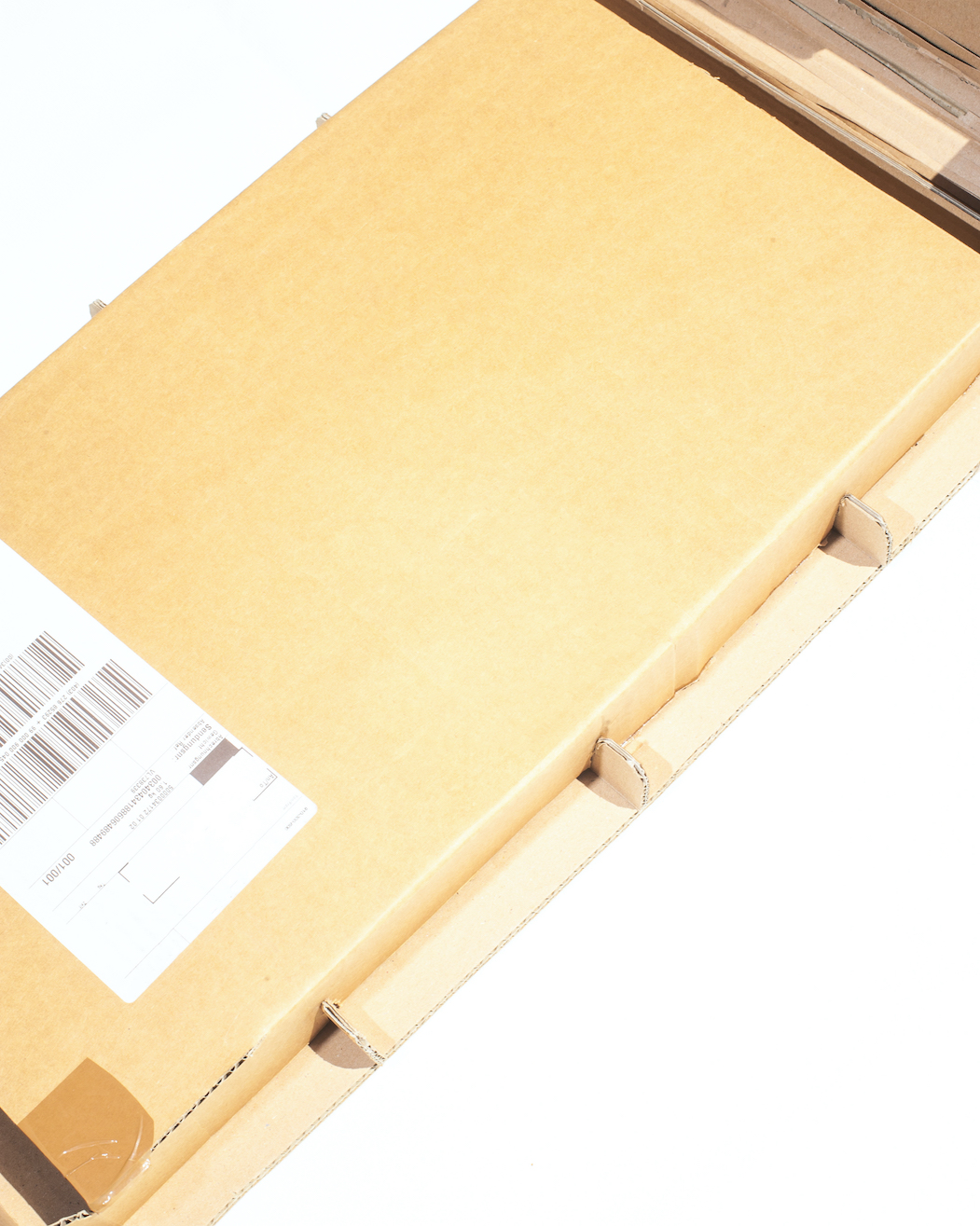 When four people need to stay in one apartment, your kitchen table just isn't big enough to be a kindergarten, a school, and a workplace. With our cardboard table your couch might be the comfiest workplace, your bed your new favorite breakfast cafe, the fluffy carpet your kid's favorite homework spot. And even when your day is over and all the work is done, it doesn't mind some food and wine stains while your´re binge-watching through the night.
There is nothing good about Covid-19, but it has shown us that our homes sometimes need to be much more versatile than we thought. "planum" is a table that adapts to almost every spot in your home. It's wide and low enough to use your laptop comfortable with a mouse. It offers a space to stash your notepad or favorite snacks. And it's very robust since the legs are made out of one piece that's supported by crossbeams and the tabletop that stretches like an arch from one side to the other.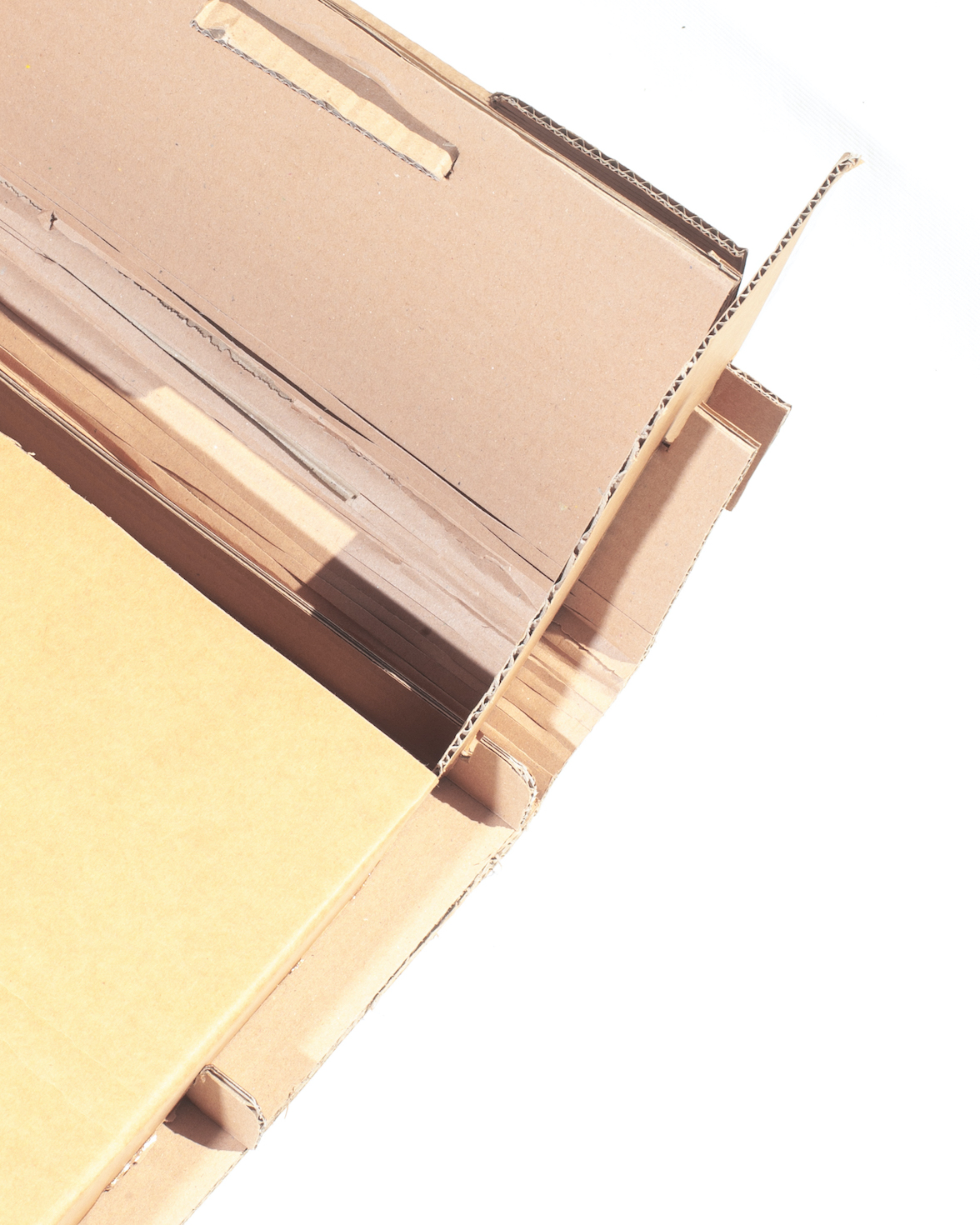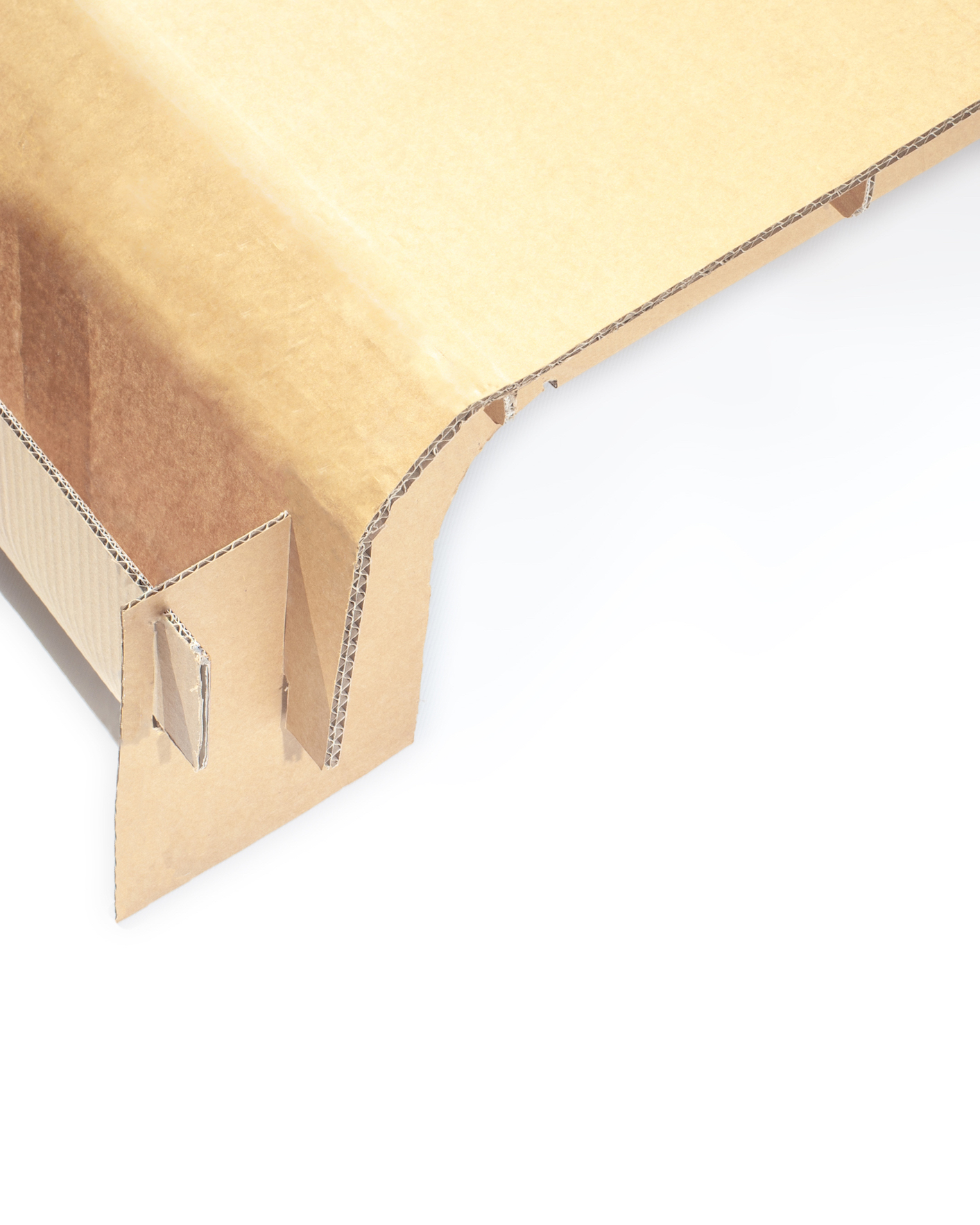 To assemble "planum" you need to cut grooves alongside the bends of the table to shape the cardboard carefree. After bending the legs and inserting the pocket component, you keep them in place with crossbeams. At last you hook up the tabletop on one side and lock it with the pocket on the other. And there he is. Your own "planum" table. Your new workplace, school, cafe and so much more.
» pictures: Niklas Keller «